If you would like the opportunity to experience our Kindergarten with your child, be sure to sign up for one of our Mornings in Kindergarten. They are a wonderful opportunity to meet one of our Kindergarten teachers and experience our Kindergarten classroom first-hand with your child.
2020-21 Schedule TBD
Saturdays, 10 am – 12 pm
> January 2021 dates to be determined
To register call 879-7483 ext. 2001 OR email info@blueoakcharterschool.org
Space is limited.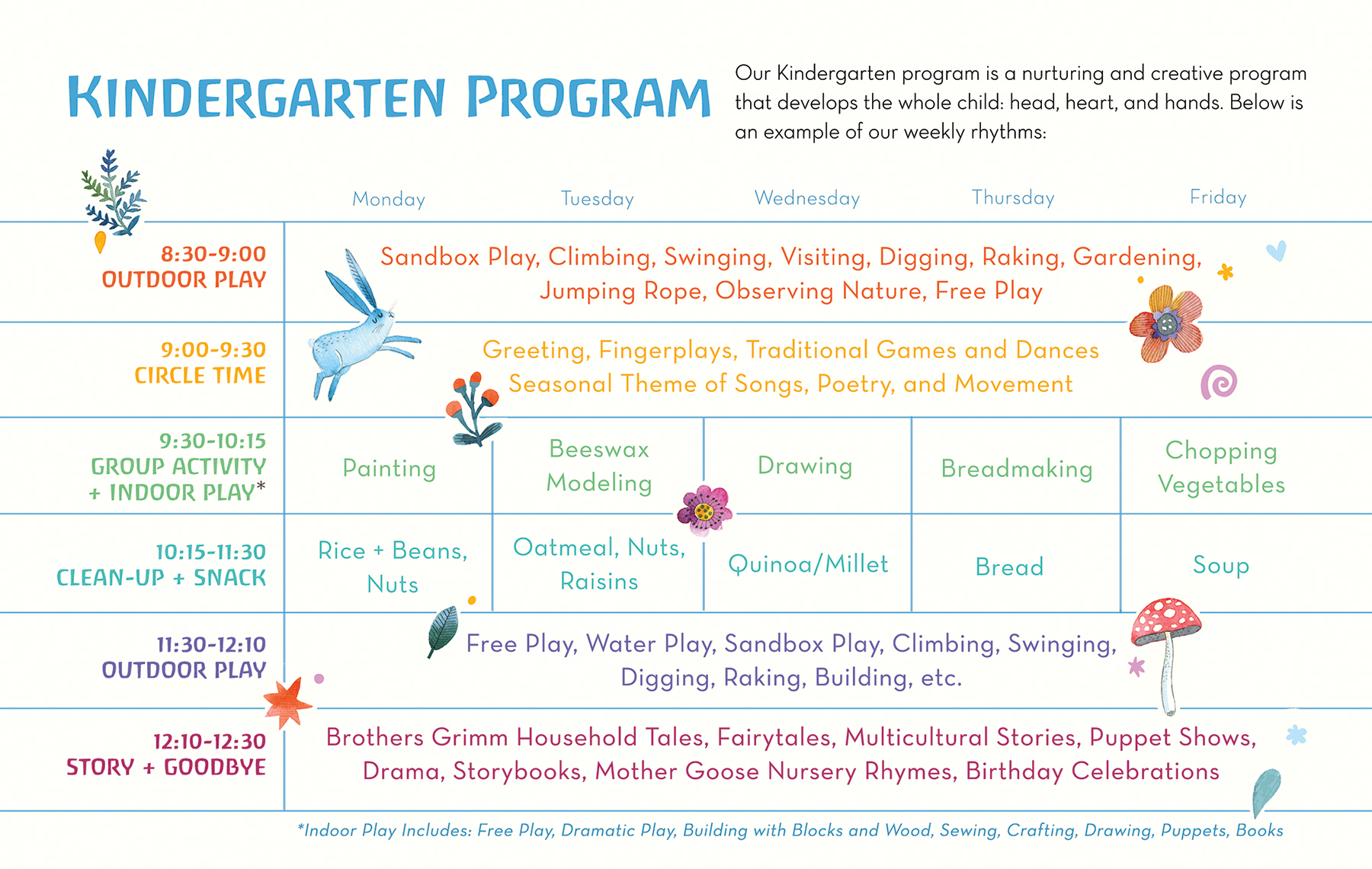 You can view the full Kindergarten Parent Handbook here.
See our Enrollment page for how to begin the enrollment process.